The Most Desired Features and Amenities Found in Phnom Penh Condominiums for Rent
Renting a condo in Phnom Penh? Tenants seek specific amenities. These add value, and enhance living experiences. Here's the top condo amenities for tenants to look out for!
Convenience is key. A 24/7 security system gives peace of mind and protection.
A well-equipped fitness center allows tenants to stay active – without expensive memberships.
Modern condos usually come with a pool. Perfect for relaxation after a long day.
Plus, landscaped gardens offer a serene environment amongst the urban chaos.
Tech-savvy tenants want high-speed internet and smart home automation systems. These features make everyday tasks more efficient.
Green spaces are also sought-after. Rooftop gardens or communal outdoor areas bring tenants closer to nature.
It's important for landlords to understand tenant preferences. This way they can attract potential renters.
Plus, rooftop infinity pools are becoming popular – offering stunning views and luxurious appeal.
To create modern, value-for-money spaces, landlords should incorporate these sought-after amenities. And then they'll be unlocking the secrets to tenant satisfaction in Phnom Penh!
Key Factors for Tenants in Phnom Penh
To ensure the best living experience for tenants in Phnom Penh, it's crucial to consider key factors that cater to their preferences. In this section, we'll explore these factors, including the desirable location, robust security measures, convenient parking facilities, well-equipped fitness centers, refreshing swimming pools, inviting communal spaces, round-the-clock security, fast internet connection, modern appliances, spacious balconies or outdoor areas, and pet-friendly amenities. These amenities will elevate the overall satisfaction of tenants in Phnom Penh.
Location
The location of a rental property in Phnom Penh is essential for tenants. It affects access to amenities, transport, and safety.
Proximity to amenities like supermarkets, schools, hospitals, and leisure facilities is key for convenience. Optimal access to major roads, public transport, and workplaces or educational institutions makes transportation links a must-have. Tenants prioritize secure neighborhoods with solid security measures like gated communities or security guards.
Moreover, personal preferences can't be ignored when choosing a rental property. Noise levels, surroundings, and ambiance all matter.
Don't settle for a bad location, when you can find the perfect one by exploring all available options. Make your next home special – act now! Enjoy Phnom Penh's tight security – even nosy neighbors can't peek at your midnight ice cream binges.
Condos for sale in Phnom Penh [Find Your Dream Condo in Phnom Penh with DaBest Properties Cambodia]
Security
Security Measures are important for providing protection and surveillance for a property. 24/7 Security Guards, CCTV Cameras and Gated Access Control are common measures.
Some rental properties offer additional features such as biometric access control systems and alarm systems.
High-quality CCTV Cameras can help identify and apprehend criminals.
In Phnom Penh, it's like finding a unicorn to find a parking spot!
Parking Facilities
Parking facilities are a must-have for tenants in Phnom Penh. Let's explore why they matter and how they can make renting more enjoyable.
Convenience: Dedicated parking spaces save tenants from the hassle of finding street parking.
Safety: Secure parking areas protect vehicles from theft and damage.
Security: Some parking facilities offer cameras and gated entry points for extra protection.
Availability: Enough spaces for all tenants prevents overcrowding.
Accessibility: Easy access is crucial for those who rely on their vehicles.
Amenities: Covered parking and reserved spots add comfort to the rental experience.
Some residential complexes in Phnom Penh offer exclusive parking lots for residents, meaning no worries about availability or access.
Take Jenny as an example. She moved into a modern apartment with secure parking facilities. Being a busy professional who often travels by car, having her own parking spot makes life so much easier. She no longer needs to worry about finding a safe spot after work. The convenience and peace of mind that the parking facility provides have exceeded her expectations. She is very content with her choice of residence.
Don't miss out on the chance to get fit and keep your landlord happy! Our fitness center is fully equipped – nothing beats the endorphins from exercising more than stress about rent!
Apartment for rent in Phnom Penh [Looking for an apartment in Phnom Penh?]
Fitness Center
Fitness centers are a must for many Phnom Penh tenants. They provide a place to stay fit and healthy. With the rise of fitness and wellbeing, having a fitness center is becoming more important.
State-of-the-Art Equipment: For tenants, the fitness center should be well-equipped with cardio and strength-training machines.
Trained Staff: Knowledgeable trainers and staff members make sure tenants get proper support.
Cleanliness and Hygiene: Regular sanitization of equipment, showers, and locker rooms creates a safe environment.
Variety of Classes: Offering yoga, Zumba, or spinning appeals to different interests and fitness levels.
Flexible Operating Hours: Extended hours accommodate busy tenant schedules.
Additional Amenities: Saunas, swimming pools, and sports courts add value to the experience.
Ventilation and lighting are also essential. Ventilation ensures fresh air and better comfort. Lighting keeps it safe and inviting.
Fitness centers should also hold wellness events like workshops, mindfulness sessions, or tournaments. This not only promotes individual wellbeing, but also community spirit.
To conclude, fitness centers are important for Phnom Penh tenants. They need state-of-the-art equipment, trained staff, cleanliness, classes, flexible hours, amenities, ventilation, lighting, and wellness events. Swimming pools are like dating apps – swipe left for a tiny puddle and right for an Olympic-sized treasure!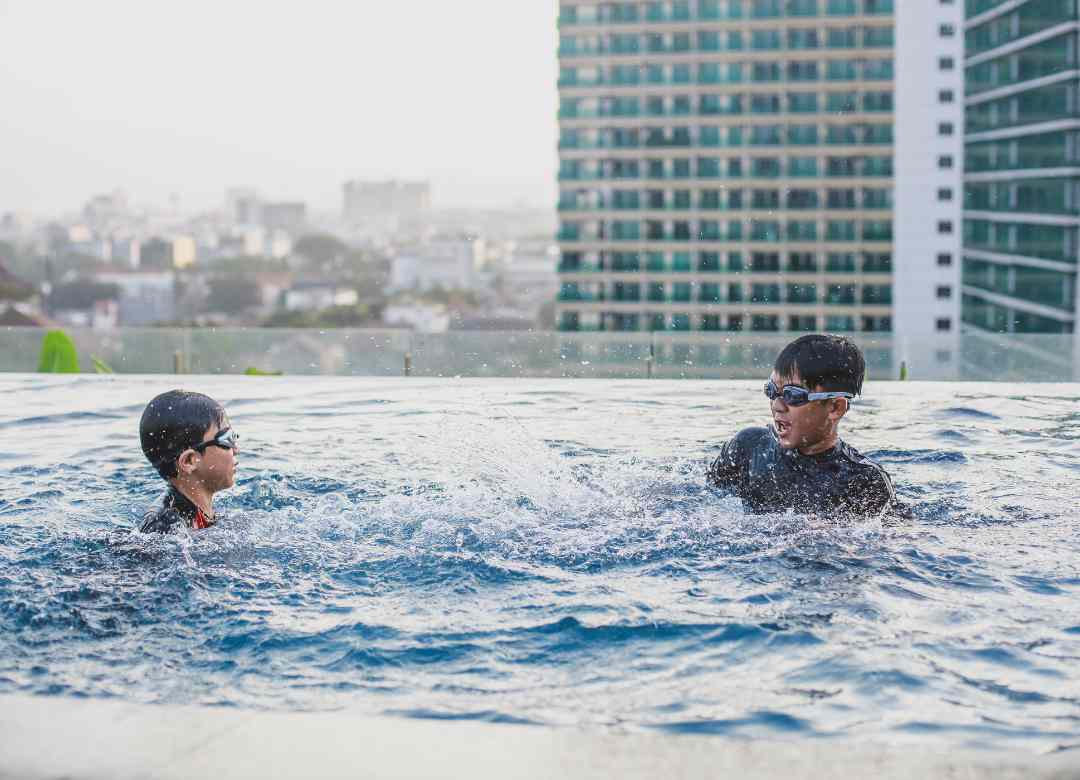 Swimming Pool
A swimming pool is a highly sought-after addition to a Phnom Penh rental property. Not only does it offer a refreshing escape from the city's heat and humid climate, but it also provides a variety of benefits.
These include:
A tranquil area for relaxation
Health and fitness benefits from swimming
Socializing opportunities with neighbors
Entertainment for families
An aesthetic appeal to the property
Increased property value
For the lucky few, some properties have rooftop infinity pools with a view of Phnom Penh's stunning skyline. According to a survey by Phnom Penh Housing Report, 70% of tenants consider a swimming pool to be a must-have. Sharing this communal area can be great, as long as you don't run into any mystery stains or missing forks!
Communal Areas
Communal areas are vital for tenants in Phnom Penh. These shared spaces give the chance to socialize and have fun. Let's explore the key reasons why communal areas are important.
See the table below for the significance of communal areas:
| Key Factors | Description |
| --- | --- |
| Social Interaction | Communal areas build connections among residents, making a sense of community. |
| Recreational Spaces | Facilities such as swimming pools, gyms, and gardens provide tenants with relaxation. |
| Security | Maintained communal areas guarantee safety and provide peace of mind for residents. |
| Convenience | Proximity to amenities like laundry rooms or study lounges adds convenience. |
Other than these benefits, communal areas also offer special features. For instance, tenants can meet new people, extend their social networks, and form friendships.
Some residential complexes arrange events and activities within their communal areas. These may include fitness classes, game nights, or cultural celebrations. This enhances the living experience and allows residents to have fun together.
Research from the Housing Department of Phnom Penh shows that neighborhoods with well-designed and maintained communal areas have higher tenant satisfaction rates. So these factors should be taken into account when looking for a place to live in Phnom Penh.
Who needs sleep? Not you, with 24/7 security in your Phnom Penh rental. Nightmares don't stand a chance!
24/7 Security
Text: Advanced Surveillance Systems – Cameras placed around the premises for real-time monitoring, deterring criminal activities.
Dedicated Security Personnel – Trained guards patrol, providing a visible presence to prevent potential threats.
Access Control – Electronic cards or biometric recognition systems limit unauthorized entry, allowing only authorized individuals to access the premises.
Plus, 24/7 security offers secure parking and entry points to increase tenant safety. Don't miss out on the value of 24/7 security when choosing your new home. Stay safe and stress-free in Phnom Penh by choosing a property with secure measures in place.
Experience lightning-fast internet with options that'll make you shout, 'Page load? More like page explode!'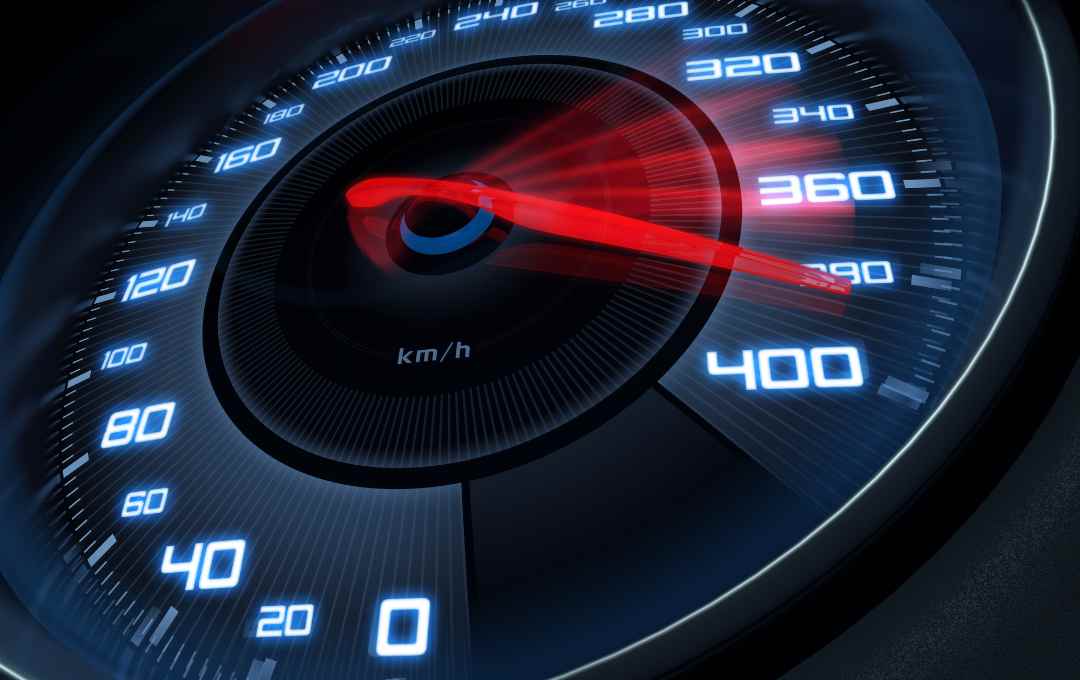 High-Speed Internet
In this digital age, having reliable and fast internet access is a must for both professionals and individuals. Let's explore the significance of high-speed internet and how it can improve tenants' lives in Phnom Penh.
The table below displays the TOP ISPs and their speeds:
| ISP Name | Download Speeed (Mbps) | Upload Speed (Mbps) |
| --- | --- | --- |
| Cellcard | 50 – 55 | 40 – 45 |
| SINET Fiber | 50 – 55 | 50 – 55 |
| Smart Axiata | 20 – 25 | 10 – 15 |
Tenants can pick an ISP based on their online activities. Besides speed, other factors like pricing, installation fees, customer support, and stability/reliability of the connection should be considered too.
Pro Tip: Before choosing an ISP, run a speed test during peak hours to check if the advertised speeds are consistent with your needs.
Modern Appliances
Text:
Air Conditioning – Hot and humid climate in Phnom Penh? Need a reliable AC for comfort and a good night's sleep!
Refrigerator – Tropical weather? Get a spacious and energy-efficient fridge for storing food.
Washing Machine – In-unit washing machine? No more laundromats or handwashing! Convenient and time-saving.
Microwave Oven – Busy schedule? Heat meals and leftovers with a microwave oven – no compromise on taste or quality.
Smart TV – Smart TVs make properties attractive. Enjoy online streaming and stay connected to entertainment.
High-Speed Internet – Digital age? Fast and reliable internet is a must-have for those who work remotely or stream content.
Tenants consider other factors, too – energy efficiency, safety features and maintenance. Landlords should make sure all appliances are in good condition before renting out the property.
Pro Tip: Provide manuals for all appliances. This will help tenants make the most of their use while minimizing damage/malfunction risks.
Balcony or Outdoor Space
In Phnom Penh, a balcony or outdoor space is a highly desirable amenity for tenants. It brings several advantages and can boost the living experience!
It's a private place to take in some fresh air and sunshine.
It's an extra area to entertain friends or chill out.
Gardening lovers can take advantage of this space.
It increases the worth of your property, making it more attractive to buyers or renters.
The views of the city, river or nature can be stunning.
Plus, stepping outside can give a major boost to mental health.
Balconies come in different shapes and sizes, providing differing levels of privacy and utility. So, when you're looking for a property in Phnom Penh, remember to prioritize those with an outdoor space. It will make all the difference! And a bonus – pet-friendly buildings let you bond with your neighbors over their furry friends!
Pet-Friendly Facilities
Pets are essential for many people and, so, pet-friendly facilities in Phnom Penh are a must for tenants. These facilities make sure both tenants and their furry companions have a pleasant living environment.
Ample Green Spaces: Property in Phnom Penh prioritize providing green spaces for pets to explore, play, and wander about. These gardens or parks are perfect for pets to interact with other animals and to exercise.
Dedicated Pet Areas: Properties usually have spaces just for pets. These areas might include pet washing stations, dog parks, or even pet-friendly cafes, where tenants can have coffee and spend time with their four-legged friends.
Pet Services: As pets need extra attention, these properties offer services such as on-site veterinarians or groomers, pet-sitting or walking services, and pet daycare centers.
In addition, some places have rules regarding responsible pet ownership. This includes leash control, waste management, and noise reduction to ensure everyone is happy.
Eastland Development Ltd recognizes the importance of providing rental options catered to pet owners in Phnom Penh. Their Borey Peng Huoth The Star Platinum property has excellent amenities, including spacious green areas, a dog park with agility equipment, and professional grooming services. Finding a great apartment in Phnom Penh may be tough, but with these features in mind, tenants can avoid a rental from the Twilight Zone.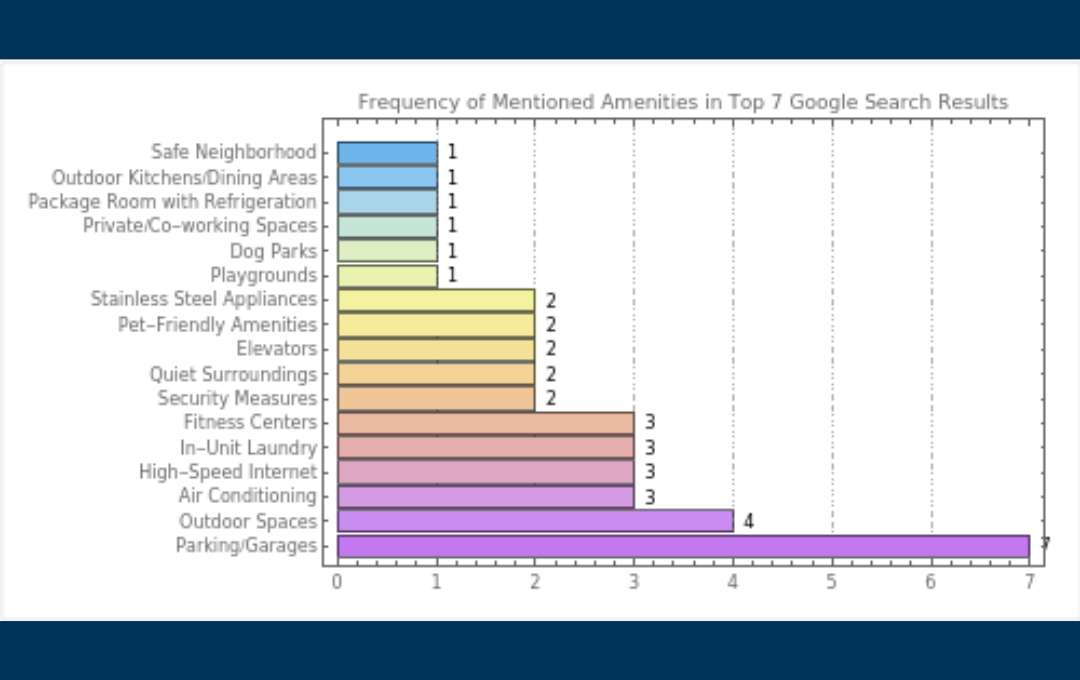 In Conclusion
In Phnom Penh, choices are plentiful. Thus, it's key to know what condo amenities tenants prioritize. Research and tenant feedback have revealed several crucial amenities.
For example, a well-equipped fitness center with state-of-the-art equipment and plenty of space to exercise. Tenants value the ease of having a gym on the premises.
Additionally, a peaceful pool area is important. A clean pool and comfy lounge spots create a haven from the hustle and bustle. Plus, secure parking facilities are desired. Designated spaces mean convenience, safety, and peace of mind.
On top of this, social spaces like shared gardens or rooftop terraces foster neighborly relationships. Special amenities, like entertainment rooms, home theaters, and concierge services, also add value to the living experience.
In sum, these amenities are crucial for attracting tenants and enriching their lives. They, alongside location and affordability, make condos attractive. Developers and landlords should prioritize these amenities, while also considering new trends and innovations to meet tenants' needs in this vibrant city.
Sources:
Frequently Asked Questions
What are some of the top condo amenities that tenants look for in Phnom Penh?
Some of the most popular condo amenities in Phnom Penh include swimming pools, fitness centers, security personnel, spacious balconies, 24/7 access to facilities, and high-speed internet connectivity.
Are swimming pools a popular condo amenity in Phnom Penh?
Swimming pools are definitely a popular condo amenity with tenants in Phnom Penh. Not only do they provide a refreshing break from the heat, but they also make for a great leisure activity with family and friends.
Do tenants in Phnom Penh appreciate having a gym or fitness center available in their condo complex?
Yes! A fitness center or gym is a highly desirable amenity that many tenants appreciate having in their condo complex. Staying in shape and maintaining a healthy lifestyle is important to many people, and having an on-site gym or fitness center makes it easier to achieve those fitness goals.
Is it important to have security personnel at a condo in Phnom Penh?
Yes! Having security personnel present at a condo complex provides tenants with a sense of safety and security, which is very important for both individuals and families. Knowing that there are trained security personnel on the premises can help tenants feel secure and comfortable in their home.
Do tenants in Phnom Penh prefer having spacious balconies?
Yes, many tenants in Phnom Penh prefer having spacious balconies in their condo units. Balconies are great for enjoying the outdoors and getting fresh air, and a more spacious balcony means there is more room for outdoor furniture or plants.
Is high-speed internet connectivity a top priority for tenants in Phnom Penh?
Absolutely! High-speed internet connectivity is a must-have amenity for many tenants in Phnom Penh. Internet access is essential for both work and leisure, and having a strong, reliable connection is important for staying connected with family and friends, or for working remotely from the comfort of your own home.