You may be wondering: why should I choose a bigger or smaller house? Isn't the bigger one more expensive? And isn't it more difficult to maintain? All of these factors can play a role in your decision-making.
In Cambodia, are larger houses always better than smaller ones?
In reality, the size of the house isn't always important when deciding on the ideal one to fit your needs.
Before selecting on a smaller or larger size, you should think about a variety of things, including your personal preferences, resale value, location, future goals, and your current financial situation.
Moreover, here are five things to consider before making your final call on your new house in Cambodia.
1. The biggest house is not always the best choice.
If you're looking for a large home, the biggest House may not be the best choice. If you don't need as many rooms as possible, a smaller house may be a better option.
For example, if you want to live in a small town but want plenty of space for your family and belongings, consider going with a smaller house.
2. The bigger House may cost more to maintain.
The biggest House might also cost more to maintain than other houses. To keep costs low, try to find a place that has been maintained by professionals and is in good condition.
Additionally, research the monthly expenses associated with maintaining a particular house before making an offer.
3. The larger House may not be in the best location in Cambodian cities.
If you're looking for a big home and don't mind living in a challenging location, go for the biggest House available!
However, make sure that the home is in an area that is safe and that good quality schools are available nearby so your children can have access to quality education while living there (if you choose to have them).
4. The smaller House may be the best choice in Cambodia.
Smaller houses are often cheaper to maintain and may be easier to find in a good location.
In some cases, the smaller House may be the best choice for a budget-minded traveler.
For example, a smaller house might also be the best choice for an entrepreneur who does not stay for the whole year in Cambodia but spends many months in the country on business.
So, if you're looking for a small, affordable home that can fit your basics, a small house may be the best option.
Factually…
5. The smaller House may be easier to maintain in Cambodia.
One of the biggest benefits of smaller homes is that they are often easier to maintain than larger ones.
By checking out what's required to keep a small house in running order, you can avoid any surprises or costly repairs later on.
Additionally, smaller homes tend to have more storage space than larger ones, so you can stock up on necessary items before your trip without breaking the bank.
Location wise, the smaller House may be in a better location
If you're looking for an affordable place to call home but don't want too much space, consider choosing a smaller home instead of a bigger one.
Smaller houses are often located in more advantageous locations and offer plenty of amenities for free or discounted prices.
Plus, many people find them easier to navigate and manage than larger homes – making them an ideal choice for budget-minded travelers who want everything they need and nothing they don't.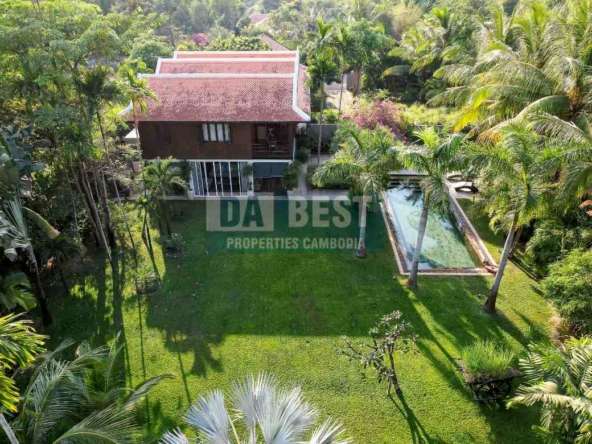 Siem Reap
Beds:

5

Baths:

6

House for sale, Villa for sale
Details
2 weeks ago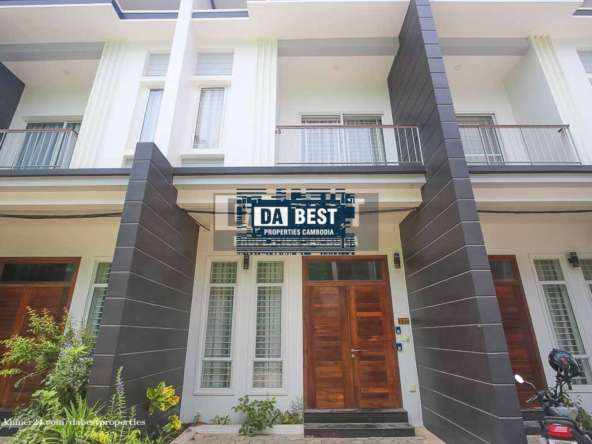 Siem Reap - Salakamreouk
Beds:

3

Baths:

3

House for sale, Villa for sale
Details
1 month ago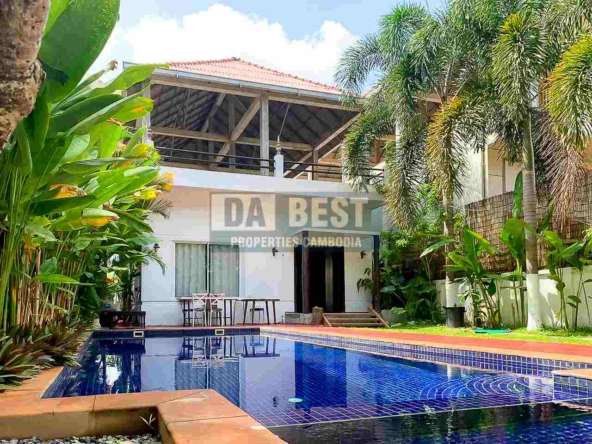 Siem Reap - Svay Dangkum
Beds:

3

Baths:

4

House for sale, Residential, Villa for sale
Details
3 months ago
Siem Reap - Svay Dangkum
Beds:

5

Baths:

6

House for sale, Residential, Villa for sale
Details
3 months ago
The key to finding the best House for you is to find one that fits your needs and budget.
If you're looking for a small house that's affordable, check out one of the many smaller houses on the market.
If you're looking for a large house that's not in the best location, look no further – there are plenty of smaller houses available that will fit your needs.
Consider anyway potential profit upon sale.
It doesn't matter if this is your first or your final property; we all want the value of our properties to rise over time.
It is a good idea to look for a house with a design appealing to your potential future buyers of homes in Cambodian real estate market.
Going for the larger ones does not always guarantee a good return on investment (ROI) and a quick selling process in the event that you decide to sell your home at some point in the future.
This is because there is currently a trend toward artfully crafted smaller homes that are more functional and have a more practical floor plan and layout.
Consider what lies ahead.
It is most likely that you do not wish to relocate once more in the relatively near future. Because there is always the possibility of unanticipated shifts in the housing requirements that you have, it is imperative that you have a definite strategy in mind that will enable you to continue residing peacefully in your new house for many years to come.
Make sure you give careful consideration to all of your options before making the purchase of a new house, which will likely be one of the most important decisions of your life in Cambodia.