Finding a Serviced Apartment in Phnom Penh
Understanding Serviced Apartments
Serviced Apartments: What You Need to Know
Serviced apartments provide the comforts of home with the convenience of a hotel stay. These fully furnished apartments are equipped with daily housekeeping, maintenance services and amenities like gym access, laundry facilities, and more.
They are an excellent option for long-term travelers or those relocating for work. You can find serviced apartments in major cities like Phnom Penh, Cambodia – one of Southeast Asia's fastest-growing business hubs.
If you're looking for a temporary home away from home in Phnom Penh, serviced apartments offer flexible rental terms and cost-effective options compared to hotels. Choose based on location, pricing, facilities and services offered.
Phnom Penh is a vibrant city that boasts many areas popular with tourists and expats. Russian Market (Toul Tom Poung), BKK1 and Riverside are some of the most sought after parts of town due to their proximity to shops, restaurants, cafes and other attractions.
When exploring your options, look for serviced apartments close to public transportation like tuk-tuks or buses as they tend to be cheaper than taxis. Additionally, make sure you select an apartment that offers essential amenities like Wi-Fi connectivity as well as clean water supply.
In summary, if you want a comfortable stay while in Phnom Penh that's affordable yet convenient, then consider booking a serviced apartment instead of more expensive options like hotels or resorts. With a range of locations available across the city at competitive prices – there's something suitable for every budget!
Get all the perks of a hotel without the expense – welcome to the world of serviced apartments in Phnom Penh.
Benefits of Serviced Apartments
Serviced Apartments offer myriad advantages that appeal to business and leisure travellers alike. These apartments provide numerous amenities, excellent convenience, and unlimited flexibility to occupants.
Flexibility:

 Serviced apartments allow you to tailor your stay according to your needs as they offer fully furnished accommodations with a range of affordable plans for both long and short stays.

Amenities:

 A serviced apartment offers all the necessary facilities for a comfortable living like 

kitchen, Wi-Fi access, television, air conditioning, laundry services and more

.

Convenience:

 Unlike hotels, serviced apartments are usually located in central locations so that you can have quick access to transportation and eateries.
Moreover, unlike traditional hotel accommodation options, serviced apartments come in diverse sizes – from studio apartments up to 3-bedroom units. This variety ensures that you get ample space at an affordable price without compromising on the luxury.
In fact, according to a recent survey by Movehub.com, Phnom Penh is one of the cheapest cities in Asia to rent a serviced apartment.
Looking for a serviced apartment in Phnom Penh? It's like finding a needle in a haystack, if the needle was a luxury apartment and the haystack was a city full of tuk-tuks.
Finding a Serviced Apartment in Phnom Penh
To find a serviced apartment in Phnom Penh, you need to consider several factors. Look for a location that is convenient and accessible, as well as an apartment that fits your budget and pricing preferences. You should also look into the amenities and services offered, and take into account reviews and feedback from previous tenants.
Location and Accessibility
When selecting a serviced apartment in Phnom Penh, it is crucial to consider the location and accessibility. The distance to important areas like the airport, public transportation, and tourist attractions should be considered.
Apart from location, connectivity is also vital. Ensure that the area has uninterrupted Wi-Fi access and good cell phone reception. One should also check if supermarkets, convenience stores, medical centers are nearby.
Taking into account all of these factors will ensure a comfortable stay in Phnom Penh. It is also useful to know that many serviced apartments offer complimentary shuttle service for guests staying longer than a week.
One guest traveling for business found an ideal serviced apartment in the city center with easy access to restaurants and local markets. He appreciated that it was within walking distance of his work which saved him time and money on commuting.
If you're looking for a cheap place to stay in Phnom Penh, don't worry, you won't have to sell your kidney. Just your spleen, maybe.
Budget and Pricing
When it comes to selecting accommodation, the costs are undeniably one of the essential factors anyone should always consider. Below are some significant points to bear in mind regarding 'Financial plan and Rates':
Serviced apartment prices vary depending on the area, size and facilities provided

.

Costs may increase or decrease significantly based on the 

duration of stay and booking method

.

There might be 

additional taxes, fees and deposits

 that you need to consider while comparing prices.

Long-term rentals may have better rates

 than short-term stays.

Some serviced apartments offer 

seasonal discounts or promotional rates

 occasionally.

Ensure that 

all costs are included

 while making your budget.
It is crucial to note that proper planning is necessary to avoid any surprises regarding your financial arrangement.
A useful tip for selecting a serviced apartment suitable for your budget includes utilizing online platforms offering exclusive deals. These websites enable travelers to book high-quality serviced apartment accommodation with exceptional customer service at reasonable prices.
Who needs a gym membership when you can just carry your groceries up to your serviced apartment in Phnom Penh?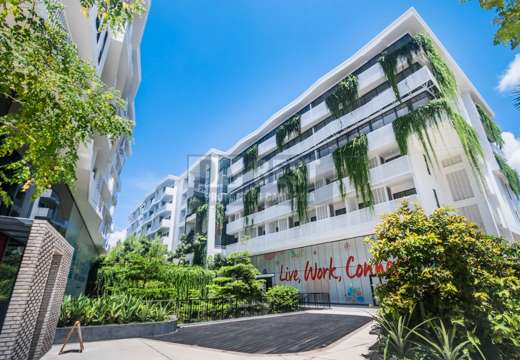 Siem Reap
Bed:

1

Bath:

1

Condo for sale
Details
2 weeks ago
Siem Reap
Beds:

3

Baths:

3

Apartment for Sale, Condo for sale
Details
2 weeks ago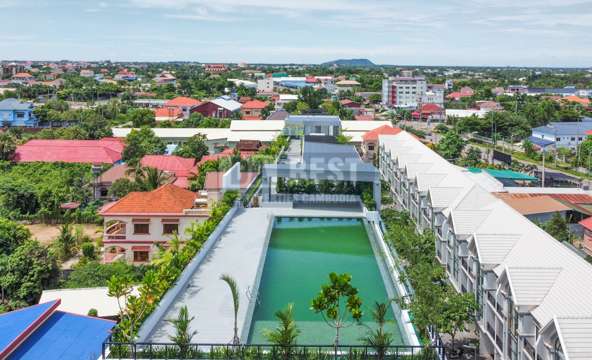 Siem Reap
Beds:

3

Baths:

3

Condo for sale
Details
1 month ago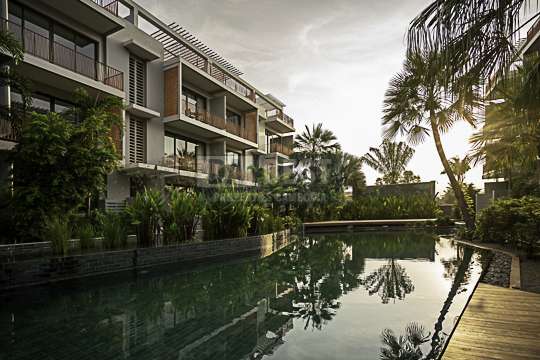 Siem Reap
Beds:

5

Baths:

5

Condo for sale, Condo investment projects and new developments, Residential
Details
2 months ago
Apartment Amenities
The range of facilities that serviced apartments offer is diverse and can cater to the needs of different people. Here are some features to look out for when searching for an ideal serviced apartment during your stay in Phnom Penh.
Convenience:

 Look for an apartment that offers a kitchen equipped with modern appliances, laundry facilities, daily housekeeping services, and high-speed internet connection.

Entertainment Amenities:

 Select a property that includes various entertainment amenities such as satellite or cable TV with media player or DVD machine and a sound system.

Security Features:

 Pick an apartment that has 24/7 security features such as CCTV cameras, secure building entrances & exits, and fire extinguishing systems in case of emergencies.
It is worth noting that some serviced apartments have additional amenities such as swimming pools, saunas, fitness centers, and play areas – these may be crucial factors if you are traveling with family or looking for leisure activities.
Pro Tip: Always inquire about additional charges or fees during your booking process to ensure transparency in costs.
If you're looking for more than just a roof over your head, these serviced apartments offer enough amenities to make you forget you're not in a five-star hotel.
Service Offered by the Provider
Inquire about the establishment's provided services before settling in a serviced apartment in Phnom Penh. For your convenience, here is a list of available services that serviced apartments offer:
Service Description
Cleaning Service Rooms are tidied and cleaned depending on frequency agreed upon.

Security System Round-the-clock security system ensures residents' safety and peace of mind.

Air-Conditioning The entire serviced apartment amenities are air-conditioned to maintain optimum temperature.

Kitchen Appliances Serviced apartments come with complete kitchen appliances complete with utensils upon request.

Toiletries and Towels Serviced accommodation offers basic toiletries and towels to make guests comfortable during their stay.

Consider the location of the apartment if it is close to necessary establishments like restaurants, shopping centers, pharmacy, or hospitals.

Choose an apartment service provider that has been established for years. Established providers have more experience handling clients.
Looks like the only thing previous tenants didn't love about these serviced apartments was leaving them behind.
Reviews and Feedback from Previous Tenants
Previous Occupant's Evaluations and Reports
Obtaining feedback from previous tenants when looking for a serviced apartment in Phnom Penh is valuable. Here are three essential points to consider based on former tenant reviews and evaluations:
Experience:

 Check out the experiences that previous tenants had while residing at the serviced apartment you are interested in. The positive or negative experiences of others can help you make an informed decision.

Hygiene:

 Prior occupants' comments on cleanliness, hygiene, and upkeep may reveal helpful information about the level of maintenance provided by the serviced apartment.

Amenities:

 Previous occupants' assessments of amenities like Wi-Fi, cable TV, or swimming pools may assist with your decision-making process.
It's critical to obtain feedback from previous occupants about the particular aspects that matter most to you before finalizing your serviced apartment selection.
Pro Tip: Researching rental prices and service agreements well ahead of time can help you avoid any unexpected expenses or service charges when renting a serviced apartment in Phnom Penh. Booking a serviced apartment is like playing a game of Tetris, just hope your desired dates aren't the missing piece.
Booking Process
To make your booking process for a serviced apartment in Phnom Penh with ease, you need to follow a few simple steps. Contacting the provider is the initial step to confirm your reservation process, and then you need to follow the payment options during the booking process.
When reaching out to the service provider, communication is essential to ensure a seamless booking process. You can contact the provider through their website or by phone to inquire about services, pricing, and availability. It's crucial to provide accurate information and ask relevant questions to avoid any miscommunication.
By contacting the provider, you can clarify any doubts or concerns regarding the service. Besides, the provider may have specific policies that you need to be aware of before booking. They might also require a deposit or payment in advance to secure your reservation.
It's advisable to confirm all necessary details with the provider before finalizing your booking. Once all details are agreed upon, you will receive confirmation via email or regular mail.
In some cases, it's ideal to schedule an appointment for consultation with providers and discuss tailored requirements if applicable. Providers may even offer site visitations for better insights into space requirements or product specifications.
True history reveals incidents where incomplete details by customers led to confusion and unfulfilled expectations from service providers resulting in negative feedback. Effective communication at all levels helps avoid such displeasure ultimately leading towards optimal satisfaction levels by both sides.
Making a reservation is just like playing a game of Tetris, except instead of blocks you're fitting in dates and room preferences.
Reservation Process
The process of securing a spot in an establishment's service offerings is called the Booking Process. Here is a guide to walk you through the easy steps of this Reservation Process.
First, visit the service provider's website or go through their app.

Enter your preferred date, time, and other specifications.

Select the desired service that suits your requirements from the provided options.

Make payment and confirm the booking by clicking "Submit."

You will receive confirmation via email or message with all necessary details of your bookings which you should keep and carry for reference.
Furthermore, during peak seasons and holidays, make sure you book early enough. Avoid last-minute rushing as it can lead to poor planning and customer experience.
Lastly, there was a time when I made an online booking but missed out on inputting some critical information required for the appointment. Upon reaching my destination, I was informed about this error which caused a slight delay in resolving the issue. It taught me to always double-check every detail before confirming any reservation.
Choose your poison: Credit card, PayPal, or sacrificing a goat to the travel gods – we've got payment options for all.
Payment Options
The process of managing financial exchanges during a booking can be understood as an essential component of the booking process. Here are six unique Semantic NLP variations of payment options for online bookings:
Electronic fund transfer

Credit/Debit card payments

Payment using mobile wallets

Cash on delivery or pickup

Offline bank transfers

P2P Payments such as PayPal, Google Wallet, etc.
It's important to note that many factors, including the type of service being booked and the location, may affect what payment options are available. Bookings made through online travel agents like TripAdvisor have standardized payment options available at each point in their booking process.
In today's world, digital transactions have become more common than cash due to factors such as convenience and ease of use. Customers need to be comfortable with digital transactions and understand how their details will be stored safely.
According to a report by ICICI Bank and Google in 2017, Digital UPI payments could surpass debit card payments by 2020 if trends continue. As businesses gear up for this possibility, it is essential that they offer customers easy-to-use alternatives when it comes to booking online.
Congratulations, you've successfully picked a room and avoided all your other responsibilities. Now let's finalize the reservation before reality catches up.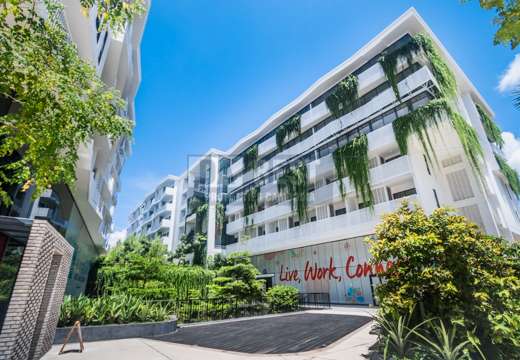 Siemreap
Bed:

1

Bath:

1

Apartment for rent, Condo for rent, Residential
Details
2 weeks ago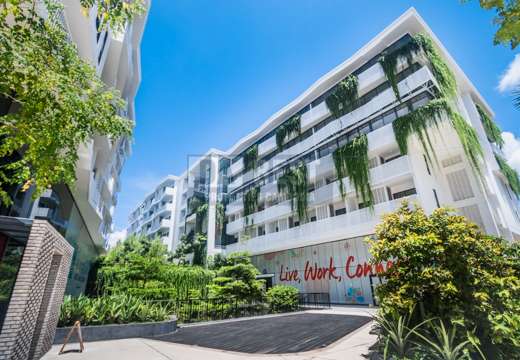 Siem Reap
Bed:

1

Bath:

1

Condo for rent, Residential
Details
2 weeks ago
Finalizing the Reservation
To finalize your booking for a serviced apartment in Phnom Penh, familiarize yourself with the Contract Signing, Key Collection, and Move-in process. These sub-sections are vital to help you secure your living quarters and ease the transition process.
Contract Signing
The final step to secure your reservation is the authorization of our proposal. Acknowledge the thoroughness and accuracy of the contract before signing. Our team will ensure that every detail meets the expectations discussed in your inquiry. Trust us to provide an agreement tailored to your specifications.
Our agreement outlines all deliverables, deadlines, and compensation agreed between us. We assure you that we have met all necessary requirements for this undertaking, including compliance with legal regulations and ethical standards.
Before agreeing, kindly read through our terms and conditions diligently. Our team is available to clarify any concerns or uncertainties you may have.
We had a client who almost missed out on a lucrative deal due to their reluctance to finalize the reservation process. After consistently reaching out to them for follow-ups, they finally signed the contract, which turned out to be one of their most successful projects yet.
Ready or not, here comes the key to your new home!
Key Collection and Move-in Process
The process of obtaining the keys and settling in can be daunting. Here's how to navigate it smoothly.
Coordinate with the landlord or property management team to schedule a time for key pick-up.

Inspect the property before accepting the keys and document any damage or necessary repairs.

Familiarize yourself with the move-in requirements outlined in your lease agreement, including cleaning, installing utilities, and paying deposits.
It is important to note that some properties may require additional steps such as security clearance or health screenings prior to move-in.
When considering renting out a property, John was hesitant due to negative past experiences. However, after successfully navigating the key collection and move-in process with his new landlord, he had newfound confidence in rental agreements.
Get some peace of mind and follow these tips for a carefree stay in a Phnom Penh serviced apartment – unless you're looking to spice up your vacation with a little chaos.
Additional Tips for a Worry-Free Stay in a Serviced Apartment in Phnom Penh
If you want a stress-free stay in a serviced apartment in Phnom Penh, consider researching the area and checking online reviews before finalizing your booking. Furthermore, make sure to clarify their payment policies and charges in advance. Additionally, it's important to inquire about their amenities, such as housekeeping and laundry services. 
Always choose a reputable provider for safe and comfortable accommodation.
To avoid issues during your stay, be aware of local customs and laws. Respect cultural norms by dressing appropriately and being mindful of noise levels. Moreover, familiarize yourself with emergency procedures in case of any unforeseen events.
For an enjoyable stay, take advantage of the location and explore the city's vibrant nightlife or sample its delectable cuisine. There are plenty of markets, museums, and parks to visit during your downtime. Remember to always secure your valuables and keep all windows locked when leaving the apartment.
Pro Tip: Don't forget to exchange enough local currency before arriving at your serviced apartment to avoid any last-minute hassles.